Supporting
British Dads to
#Sharethejoy
International 'Think Tank' Business Leaders Event & Exhibition: Advancing Parental Leave Equality for Fathers
Featuring: Swedish & Aussie Dads Photography Exhibition by Johan Bävman
London - 13th June 2018
Free event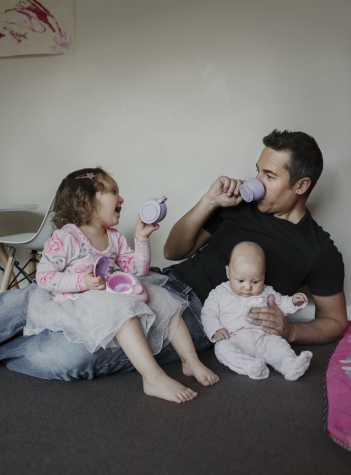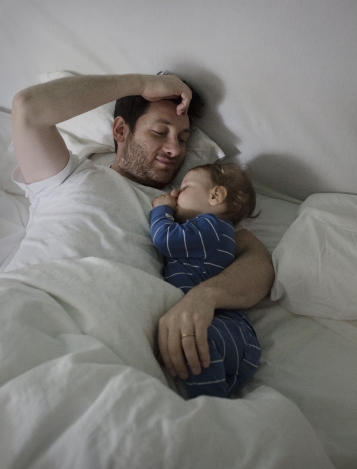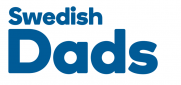 Proudly brought to you by


With thanks to our corporate sponsors

Pioneering Gender Equality
through Shared Parental Leave
It is estimated that only 2-8% of UK fathers take shared parental leave
As part of a global advocacy initiative to increase men's parental leave participation, this not for profit Gender Equality Event & Photography Exhibition is designed to start a conversation between workplaces, men and their families to break down stereotypes of men caring for children and to improve the gender equality outcomes at work and at home.
"We hope the think tank event and photographic exhibition will send a powerful visual message to fathers
to normalise men taking parental leave and to lean in to flexible work knowing they are
supported by their community and organisation."
Emma Walsh, CEO Parents At Work
Business Leaders 'Think Tank' Event:
Advancing Parental Leave Participation by UK Dads
Official Speakers
Ambassador of Sweden to the United Kingdom
Sweden was the first country in the world to replace maternity leave with parental leave, in 1974. More than 40 years later, fathers take roughly 25 per cent of the total number of days available to the couple. If fathers' paternity leave continues to increase at the same pace it has kept so far during the 21st century, the use of parental leave will not be gender equal until 2040.
CEO & Founder, Parents At Work & Parental Leave Equality Advocate.
Parents At Work is social enterprise founded 2007 in Australia to advocate for working families. It's a global membership-based organisation, working together in partnership with progressive employers to create family friendly workplaces.
Director, Thomas Coram Research Unit, University College London.

Margaret's key research is in the field of fathers, work and family life, with a policy and parenting support focus. She seeks to understand how fathers and mothers can work and care together for the welfare of children and gender equality.
She is a representative on the International Network on Parental Leave Policy and Research and has been a member of UN experts group preparing for International Year of the Family 2014 where she contributed to Men in Families and Family Policy in a Changing World Report.
CEO, Working Families UK

Sarah is the Chief Executive of Working Families and has led work-life balance campaigning and culture change for over twenty years. Sarah is an acknowledged expert and has worked across the political spectrum to push for positive change including the right to request flexible working, maternity and paternity leave and fathers' rights at work. In 2007 Sarah was awarded an OBE in the Queen's Birthday Honours List for services to Quality of Life Issues
Photographer, Swedish Dads
Internationally acclaimed and awarded Photographer Johan Bävman examines why these fathers have chosen to stay home with their children, what the experience has given them, and how their relationship with both their partners and their children has changed as a result.
Senior Lecturer, Department of Social Sciences, University College London

Katherine is a sociologist, with expertise in gender, families and relationships. She is currently undertaking an in-depth study into Shared Parental Leave, including a survey of expectant parents' views and intentions around leave, and detailed longitudinal research comparing the experiences of parent-couples who are and are not sharing parental leave, from pregnancy to 13 months after the birth of their child. The study elucidates how men and women negotiate gendered work and family roles within the UK policy context. The research is funded by The Leverhulme Trust.
Sharing Best Practice - Business Speakers



Head of Diversity & Inclusion, EMEA
EMEA Head of Diversity & Inclusion
Norton Rose Fulbright LLP
This International Think Tank Business Leaders Discussion Event & Dads photographic exhibition is designed to inspire UK workplaces to collaborate on how they can encourage more fathers to participate in shared parental leave to improve gender equality outcomes for all. For more information read the press release.
Learn, discuss and share insights on:
The benefits of advancing men's participation in shared parental leave and flexible work; recognising the positive impact it has on women, men, children, society and the broader economy.
Key research findings on the challenges that hold men back from participating in shared parental leave and flexible work
Advancing shared

care

participation by

men and women

and reduce prejudice and discrimination and promote inclusiveness of those with caring commitments
Improving employer-supported parental leave policies and how they can increase participation of UK fathers taking shared parental leave.
Who should attend: Business leaders and Equal Opportunity Advocates including HR, Diversity & Inclusion Specialists & Practitioners
When: 13th June 2018 – in celebration of Father's Day in the United Kingdom (17th June).
Where: University College London, 26 Bedford Way, London WC1H 0AP
Time: 9:00am-12.00pm round table presentation and discussion forum.
Networking and viewing of the photographic exhibition of Swedish Dads.
Refreshments provided.
This event is free to attend. To enrol, please register below.
Parents At Work - bookings@parentsatwork.com.au.
Tel: +61 404 093 082

About the Swedish Dads Photography Exhibition

'Swedish Dads' is a photo exhibition based on portraits of fathers who choose to stay home with their babies for at least six months. Photographer Johan Bävman examines why these fathers have chosen to stay home with their children, what the experience has given them, and how their relationship with both their partners and their children has changed as a result.
In September 2017, Parents At Work commissioned Johan Bävman to curate a series of photographs to exhibit Australian fathers who have taken parental leave as part of an advocacy initiative to promote the need to support more men to participate in sharing the caring load and take primary parental leave.
The Aussie' Dads photographic collection is a not-for-profit initiative - touring internationally alongside Swedish Dads - is solely designed to start a conversation, in our workplaces and community to improve and widen the opportunities for men to equally participate in parental leave and engage in flexible work by challenging gender stereotypes and stigma around sharing the caring load in Australia.
The exhibition aims to show the effects of gender equality in parenting on both individuals and society.'
Johan Bävman photographer
Parental Leave in the UK benchmarked
Swedish Dads photography exhibition
is brought to the United Kingdom by
About the Embassy of Sweden
The Embassy represents and advances Swedish policies, interests and values in political and economic relations, development cooperation, trade and investment promotion and in cultural and information matters. It provides consular services to Swedish nationals and migration services to non-nationals.
Parents At Work is a global education provider of working parent programs including preparing for parental leave and returning to work transition programs. We collaborate with employers, policy makers and industry professionals to create and deliver best practice gender balanced parental leave programs that support and advocate for working families.
Parents At Work is a social enterprise and global membership based organisation, working together in partnership with progressive employers to create family friendly workplaces.
About the Swedish Institute
The Swedish Institute (SI) promotes the interest and confidence in Sweden around the world. SI seeks to establish cooperation and lasting relations with other countries through strategic communication and exchange in different fields. Our work with Sweden's image abroad and our activities in international development cooperation go hand in hand. The overarching goal is to create mutual relationships with other countries around the world. Our support of Swedish language instruction at foreign universities also fits into this common agenda.
About University College London
UCL is one of the world's leading universities, founded in London to open up education to all on equal terms. Today our outstanding research and innovative teaching drive entrepreneurial solutions to the world's major problems.

To attend or find out more about the exhibition
please send us an email
Johan Bavman will be available for interviews before and throughout his stay in UK.
For press and media enquiries please contact the Parents At Work media team:
Emma - emma@parentsatwork.com.au and +61 404 093 082